PILLARS OF SUSTAINABILITY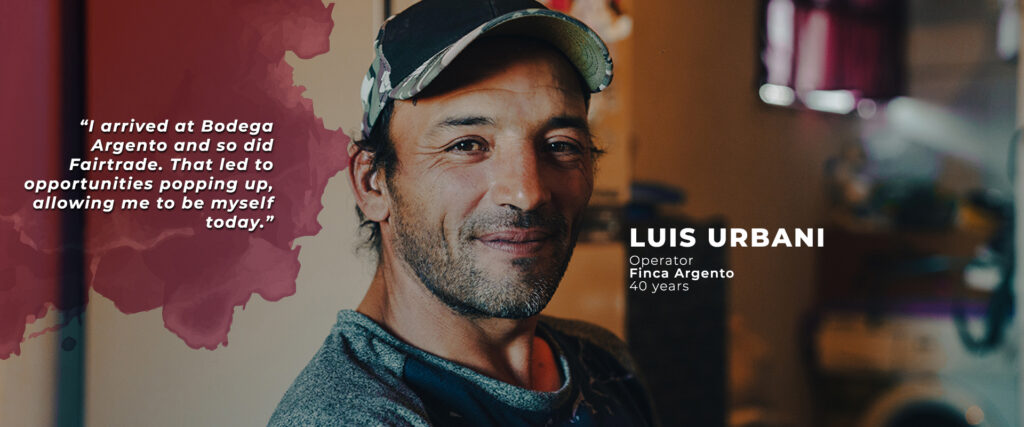 ---
Sustainable a. Causing, or made in a way that causes, little or no damage to the environment and therefore able to continue for a long time.
Endeavour u. n. An attempt to do something.
Mendoza, (Argentina). "First, I thought no, it was a lot. It was like a screen. I was not very convinced". That is how Fairtrade came into his life. Luis had a calm look that, with a few years, had already lived a lot. The hands of a worker.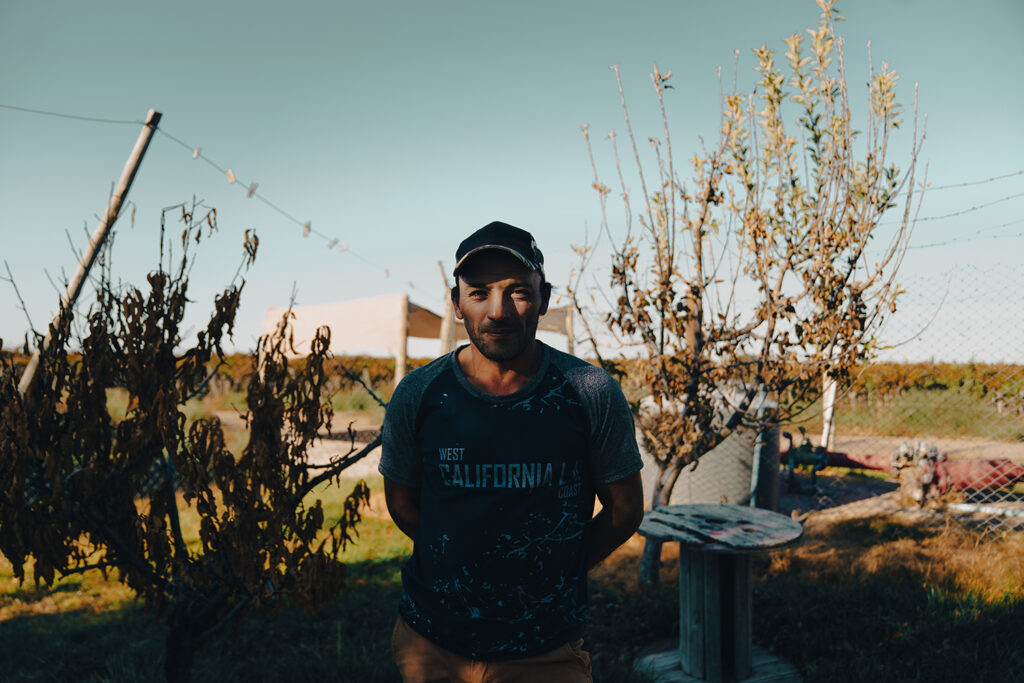 At first, he didn't believe what Fairtrade stood for. Years of work had taught him companies rarely share their profits with workers or care about them. He grew up in a place where conditions were harsh "working at a vineyard meant sacrifice: unpaid overtime, mistreatment, abuse of authority", and one could only dream of a permanent contract. "We all dreamt of being in the books (…) What does it mean? It means had been declared with a salary that is in line with the work provided."
Luis's dad would always take his family to the harvests. "My old man was a go-getter. We'd go wherever there was a harvest." He loved the countryside and, above all, he always wanted to evolve and be independent.
Luis left home when he was young, worked in agriculture, and bred goats. In the countryside, he feels at home, and he realized that when he went to Buenos Aires. "Those first months were horrible. I was clueless about mobile phones, public transport…". But he kept on fighting and seeking opportunities. He learned another trade, got familiar with the city, and two years later, life took him back to the countryside. 
He was 22 and a father, and "I had to bring food to the table for my son."
He enjoys challenges and learning: "if something works, it needs to work well, and I want to take what works well to places where things aren't working." That is how he learned about irrigation, and when he got to Bodega Argento, he shared his know-how as soon as he got the chance. Today, he is the irrigation manager, and constantly, he thinks about the best ways to use the water efficiently and sustainably.
That is how Luis and Bodega Argento—allies of Fair Trade—contribute to the more sustainable development of water resources. Understanding this need and the problems that water has at a global and local level; allows producers, workers, and future generations to keep producing good harvests. It also allows communities to have a better quality of life and nature to maintain the water cycle with no alterations within the river basin.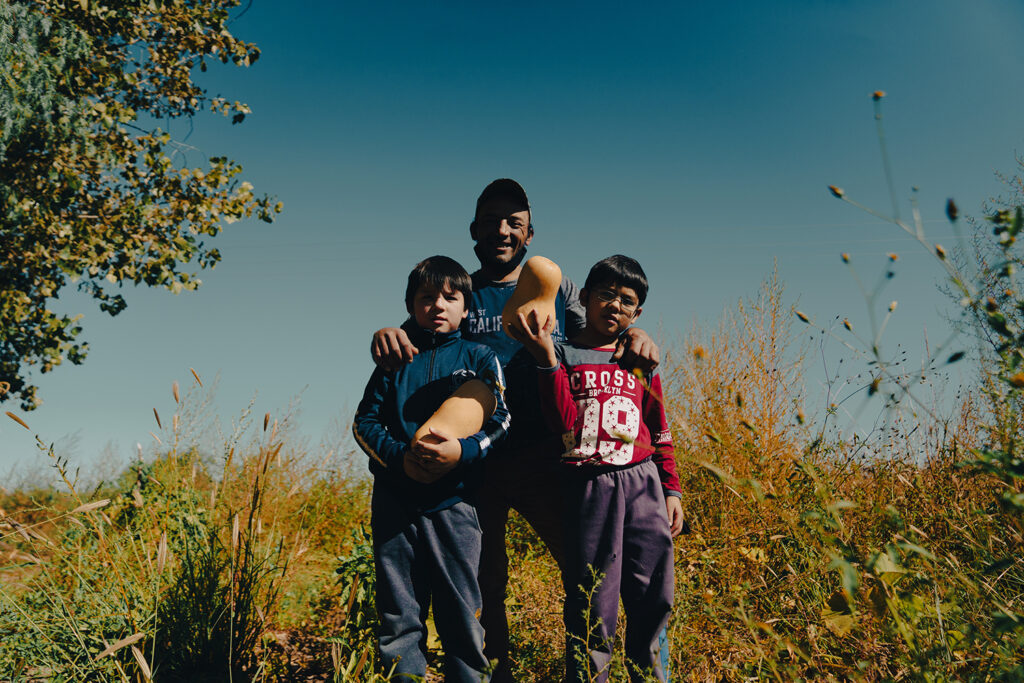 Luis keeps on going, and even if, at first, he found it hard to believe that there was an alternative to what he had experienced before, today, he is a firm believer in Fairtrade. He has better working conditions (paid overtime, work equipment in decent conditions, room for growth within the company…), and he is vice-president of the Premium Committe[1].
He wants to do great things in the committee: "it'd be good to reach everyone, to reach everyone and tell them, look, here we're going to invest into something big… something that will bring people together… that will draw more members for them to reap the benefits too." He tells us that upon his return from making the first donations of materials to local schools thanks to the Fairtrade Premium[2] funds. 
---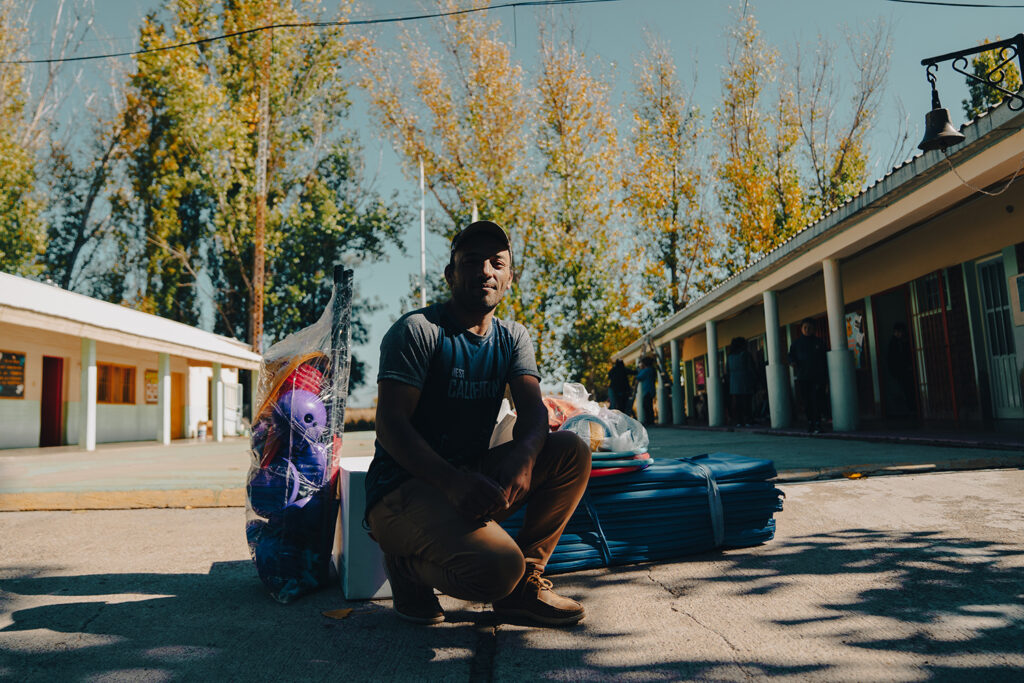 ---
He frowns as he thinks about the next step. At the school, he talked about all the children who were dropping out due to long journeys, lack of regular public transport, and the fact that schools are in remote areas.
Luis embodies the three pillars of sustainability—economic, environmental, and social development.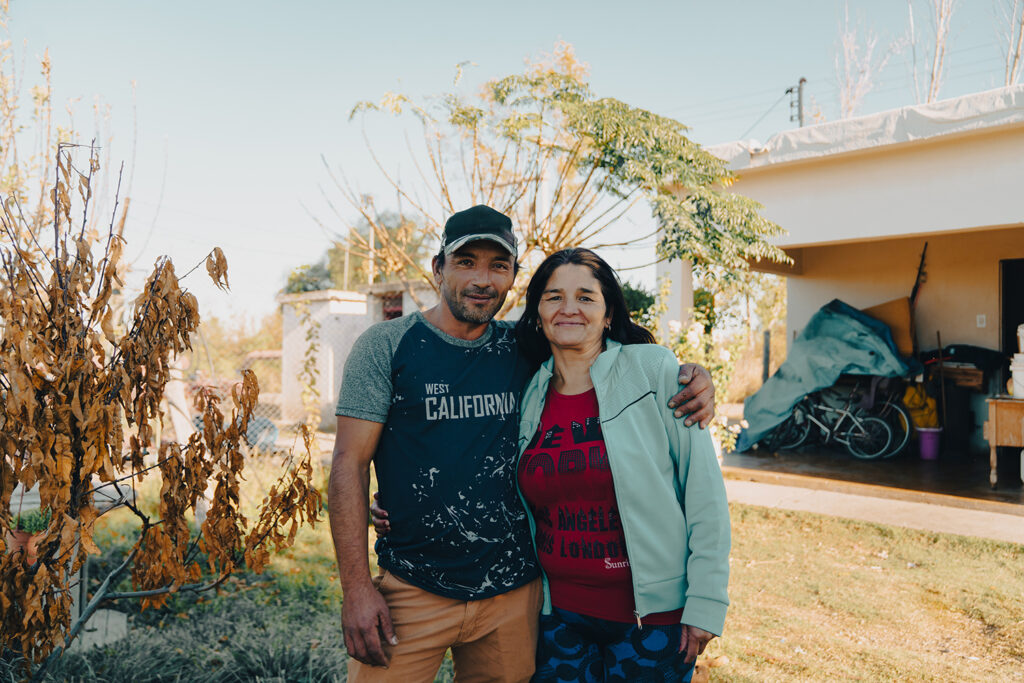 "I arrived at Bodega Argento and so did Fairtrade. That led to opportunities popping up, allowing me to be myself today."
Fairtrade is aware of the challenges involved and seeks to support businesses that pursue this goal. 
---