CLAC has an advocacy strategy to promote Fairtrade in the Latin American and Caribbean region and to make the voice of small producers and workers heard in different instances of the Fairtrade International system and the global Fairtrade movement.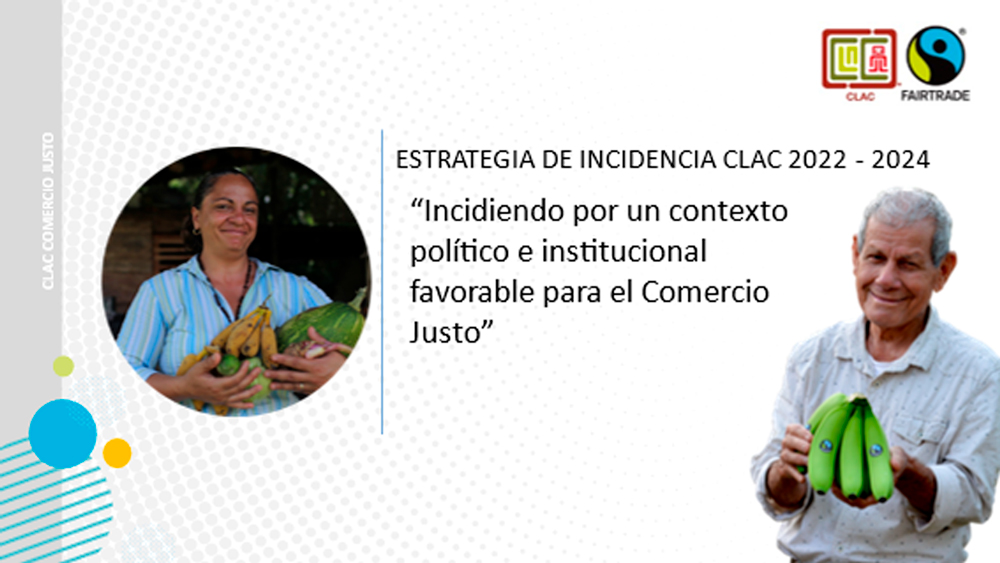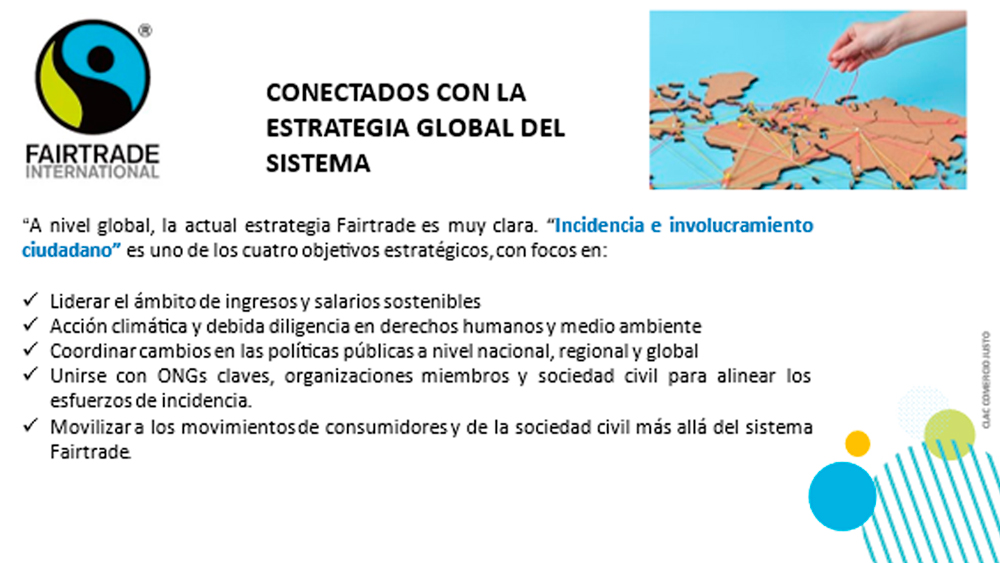 CLAC's advocacy initiatives seek to contribute to the following objectives:
Generating data and evidence: To publicize the impact of Fairtrade in order to promote its recognition: link on fair trade data.
2. Strategic Dialogues: To strengthen the participation and political and social voice of our membership: Get to know the statements: link to statements 2021.
3.

Access to new markets: To facilitate information and raise awareness in society and governments for new and better fair markets for producers.
4. Capacities and advocacy tools for our membership: We seek to strengthen the participation of National Platforms in the elaboration of national regulations in favor of Fair Trade:
-Learn more about the CLAC-ECLAC report on public purchases
-More about the Universities for Fair Trade initiative
-More about the Fair Trade Towns initiative
Read the report on Fair Trade Public Policies around the world.
FTAO will be organizing a series of webinars to deepen the public policy environments of good practice, starting with some of the country case studies studied in this report and including, at a later stage, webinars on other countries and Fair Trade public policies. If you would like to receive an invitation to these upcoming webinars in the coming months, please register here.
The webinars on Fairtrade in Latin America are held in partnership with CLAC.
Subscribe to the Newsletter and first annual report of the CLAC Advocacy Commission (link) LAUNCHING FRIDAY JULY 29th.