To position and promote Fair Trade, CLAC develops together with the World Fair Trade Organization (WFTO) the campaign Fair Trade Towns – Latin America and the Caribbean. In addition, CLAC has developed a campaign with universities in different countries to generate more knowledge about the impact of Fair Trade through studies and academic articles. Both campaigns are part of the advocacy strategy developed by CLAC to further popularize Fair Trade in the region.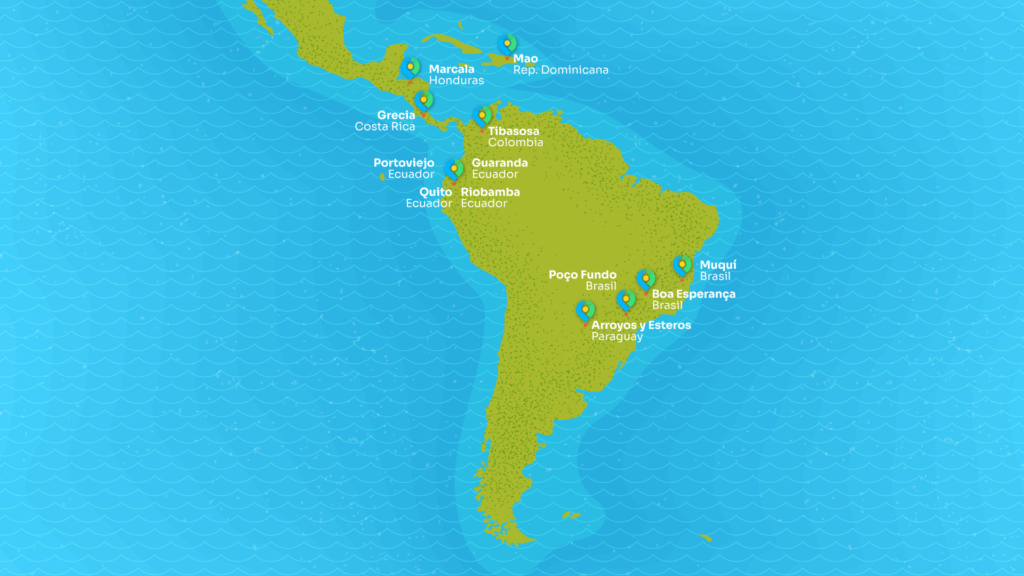 Currently, 13 cities are part of this initiative in Latin America and the Caribbean, complying with a series of requirements that include the promotion of sales of products from small producers' organizations at the local level.
To further promote this initiative, the #Localízanos campaign was created in collaboration with the local committees of the cities that are part of the "Fair Trade Towns – Latin America and the Caribbean" initiative. The campaign seeks to promote local markets and responsible consumption in favor of small Fair Trade producers.
Learn more about the Fair Trade Towns – LAC initiative in this link.