The Planning, Monitoring, Evaluation and Learning Unit (PMEL) is responsible for contributing to institutional efficiency through planning, monitoring, evaluation and learning processes to foster a culture of results-based management, accountability, evidence of impact and continuous improvement.
PMEL is the unit in charge of organizing strategies and processes aimed at establishing, documenting and implementing internal procedures and policies for the effective management of planning, monitoring, evaluation and learning actions. Among the main actions, the following stand out:
Assist in the development of institutional strategic, tactical and operational planning processes, as well as their monitoring and evaluation.
Manage CLAC's Learning Agenda and promote the use and diffusion of critical organizational knowledge.
Integrally manage the organization's key data and information.
Facilitate systematic monitoring processes for the generation of data and follow-up of key indicators of initiatives, programs and projects.
Facilitate evaluation processes as a tool for learning and continuous improvement in initiatives, programs and projects.
Promote the development of PMEL capabilities in all areas of CLAC.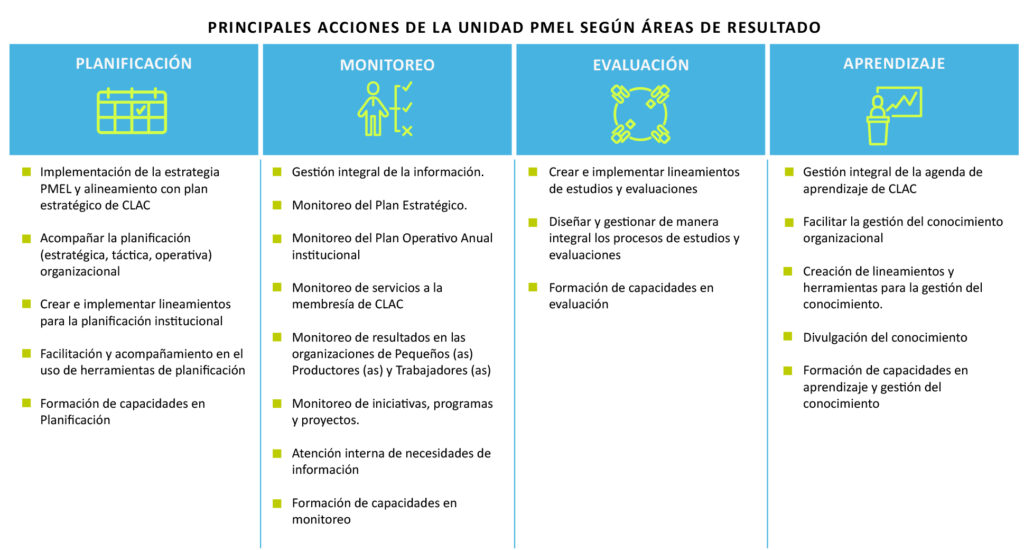 On the other hand, the PMEL Unit has been present in the design, implementation and follow-up of CLAC's Theory of Change, which defines the following strategic pathways:
Supply chains
Market development and growth
Management of producer organizations
Human rights and environmental rights
Political environment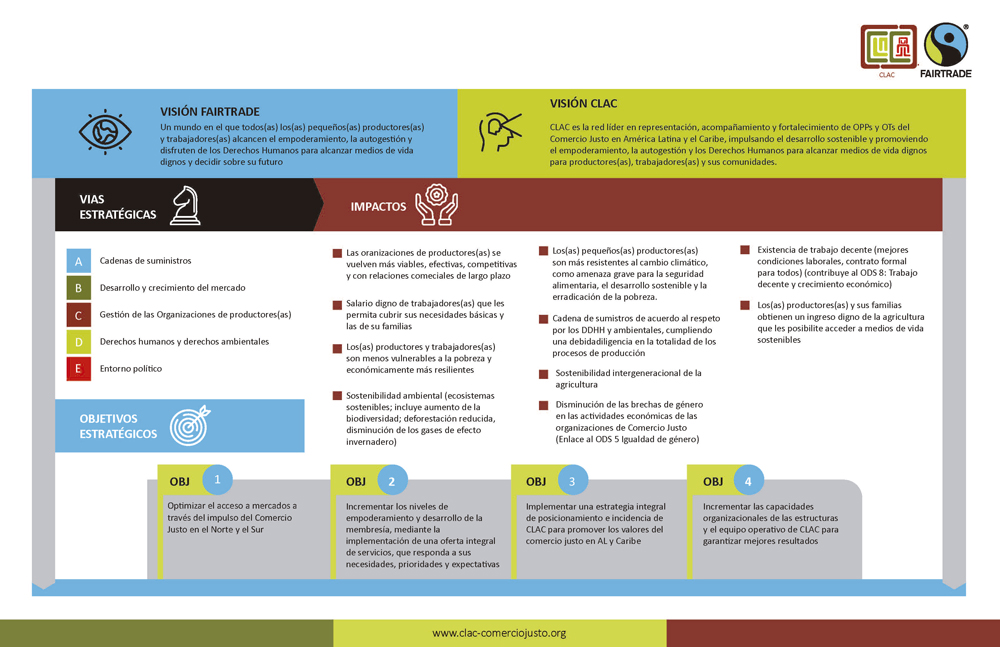 To learn more about CLAC's Theory of Change, please click on the following link: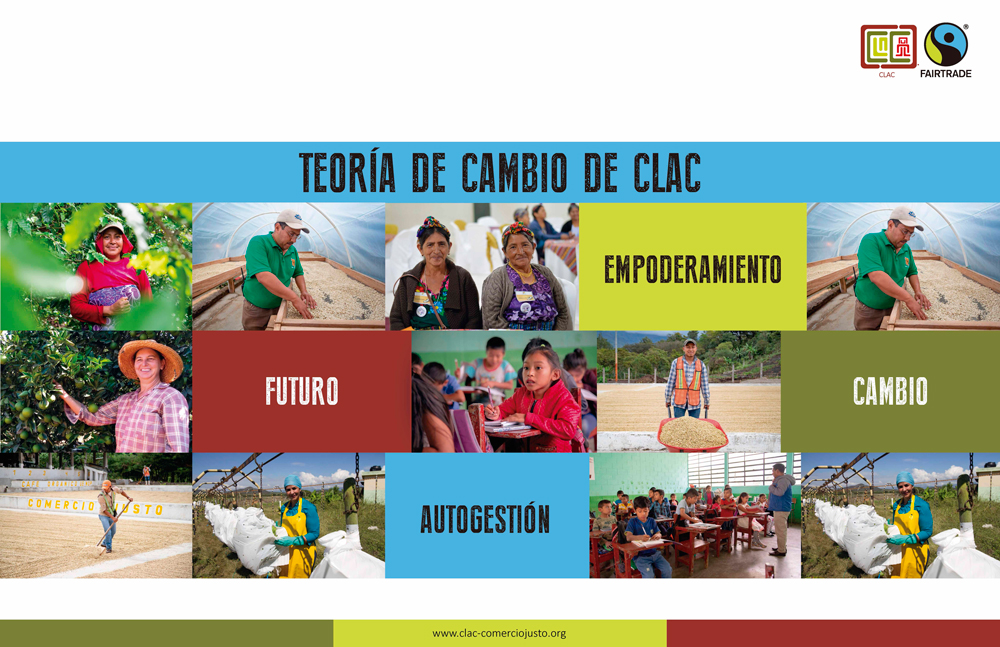 Another management tool that is constantly being analyzed and updated is the Learning Agenda, which defines the critical areas of knowledge in which CLAC's processes of identification, creation, systematization, exchange and use of knowledge are concentrated. To learn more about the current Learning Agenda, please click on the following link: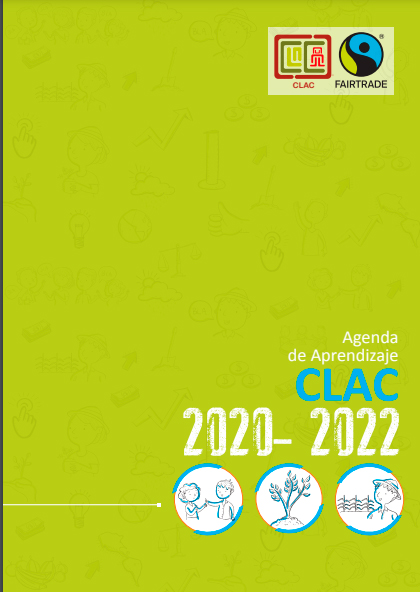 To learn more about the knowledge developed, please click here:
To learn more or to contact the PMEL Unit directly, please write to the following address:
---