Fairtrade is an alternative trade model that promotes a set of values that enable the development of long-term relationships between producers and buyers.
In 2019, CLAC developed a group of characters that represent Fairtrade values as a way to share and promote them in a simple and understandable way for the organizations that are part of the membership.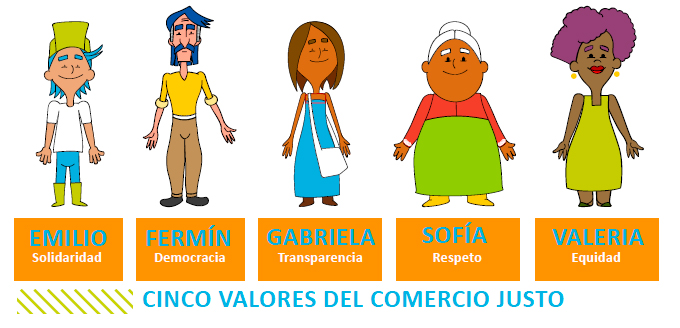 The characters are Valeria, who represents Equity; Emilio, who is Solidarity; Sofía, who represents Respect; Gabriela, who is Transparency; and Fermín, who represents Democracy.
To promote the values of Fair Trade, CLAC developed the campaign "Values begin at home", which aimed to improve the coexistence of the families of Fairtrade producers and workers in the region.