The agricultural workers of Grupo AGGALL-Coliman Bananas together with their families, representatives of the company and the Latin American and Caribbean Network of Fair Trade Small Producers and Workers ( CLAC), inaugurated the second stage of the Fairtrade Community Complex "Don Jorge Aguilar Heredia", located in Tecomán, state of Colima, Mexico.
The activity was attended by the representatives of the Fairtrade certified organization: Silvestre Magaña and Gustavo Palomeras; the Fairtrade Committee officer, Erika Reyes, and the advisor Rosa del Carmen Mancilla. In addition, Jaquelina Vivanco, CLAC´s representative in Mexico; and the regional director for Central America and Mexico, Luis Alvarez, also attended.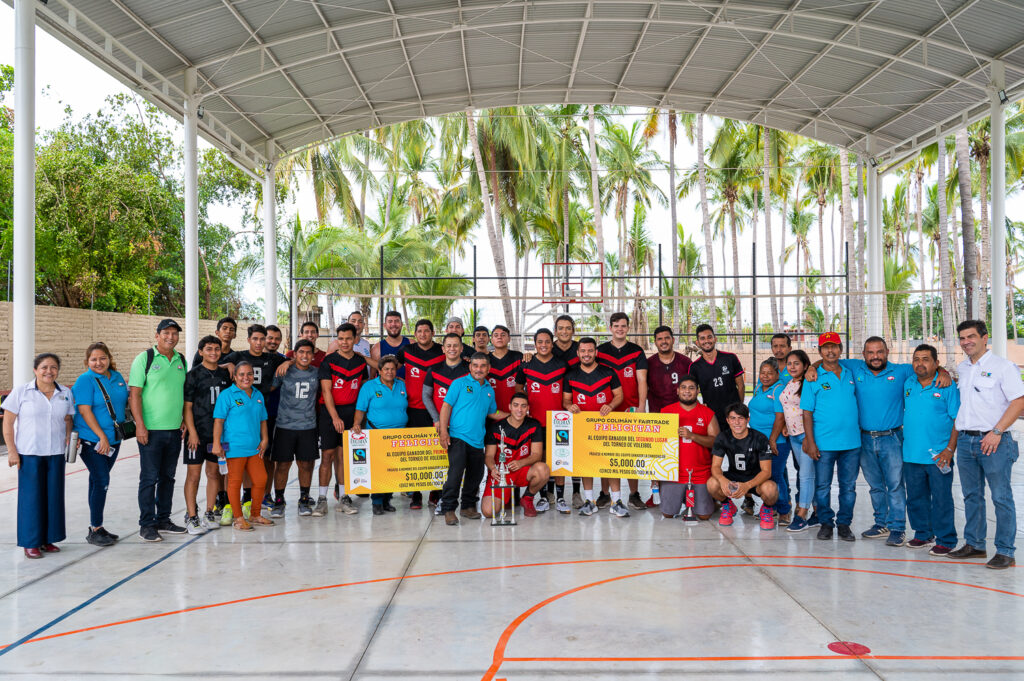 WITH FAIRTRADE´S VISION 
"It feels nice to know that we have built something with our effort, with our dedication to work, performance as workers and knowing that different changes are coming in our lives," said Gustavo Palomeras, president of the Don Jorge A.C. Foundation Fairtrade Premium Committee.
While Luis Álvarez from CLAC expressed that "this union between workers and company, in a vision of Fair Trade, is what makes these great wonders like this space that we are celebrating in this second stage."
For her part, Martha Navarro, secretary of the Don Jorge A.C Foundation Fairtrade Premium Committee, took the opportunity to "thank the customers who made it possible for this dream to come true, those who are committed to buying with the Fairtrade seal to fulfill the dreams that we all long for."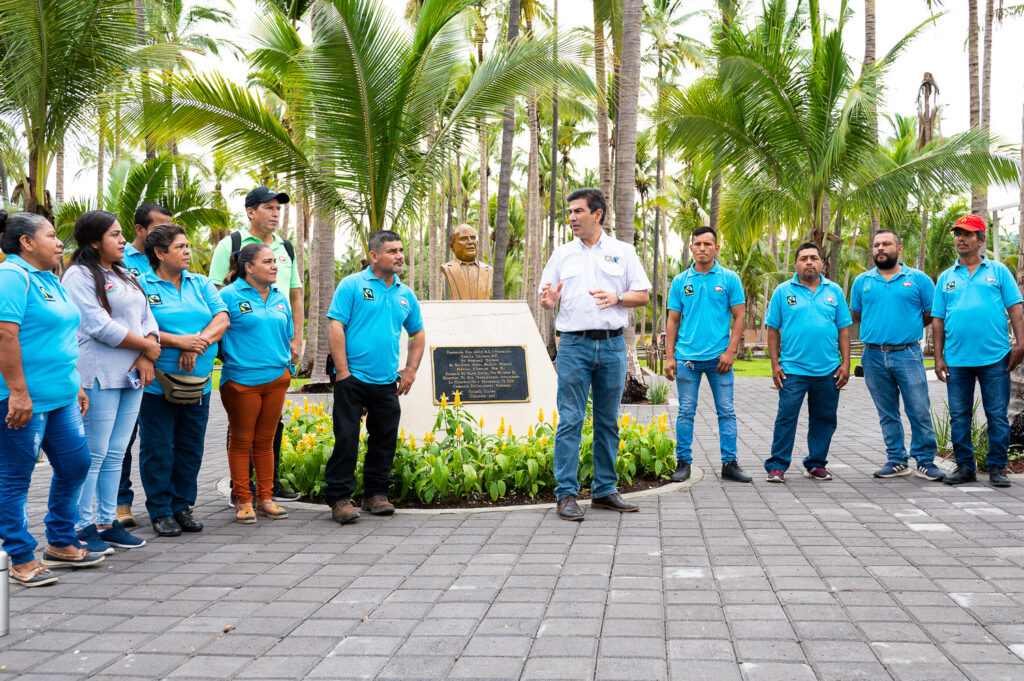 According to Jorge Aguilar Jr., CEO and President of Grupo AGGALL-Coliman Bananas, the project seeks to benefit more than 6,000 people. "It is an achievement mainly of the workers, with whom we have made a good synergy by accompanying them throughout the process. Our commitment has always been to take care of the flora and fauna of our fields, but also and mainly, to improve the quality of life of our collaborators and their families, as well as of the communities of which we are part".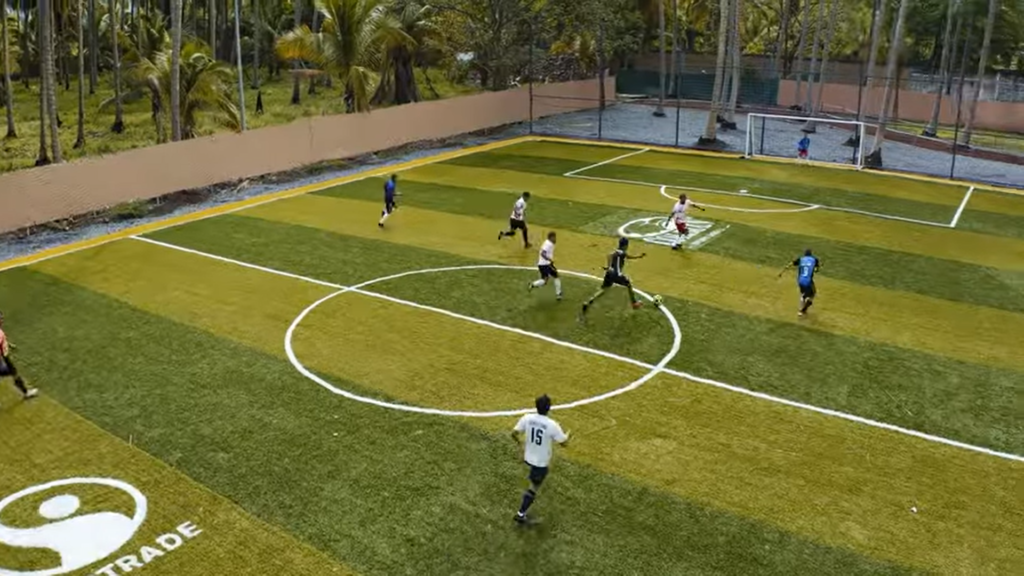 LONG TERM IMPACT PROJECT
The construction of the complex has been financed with funds from the Fairtrade premiums received from the sales of organic bananas. It  is currently 50% complete, which has enabled the construction of a 7-a-side soccer field, a multiple-use field, the auditorium, and various common spaces. In total, the facilities cover an area of three hectares, and when completed in 2023, there will also be a cafeteria, a therapeutic pool, a soccer field, administrative offices, a picnic area, a parking area, a toy library, and multipurpose rooms.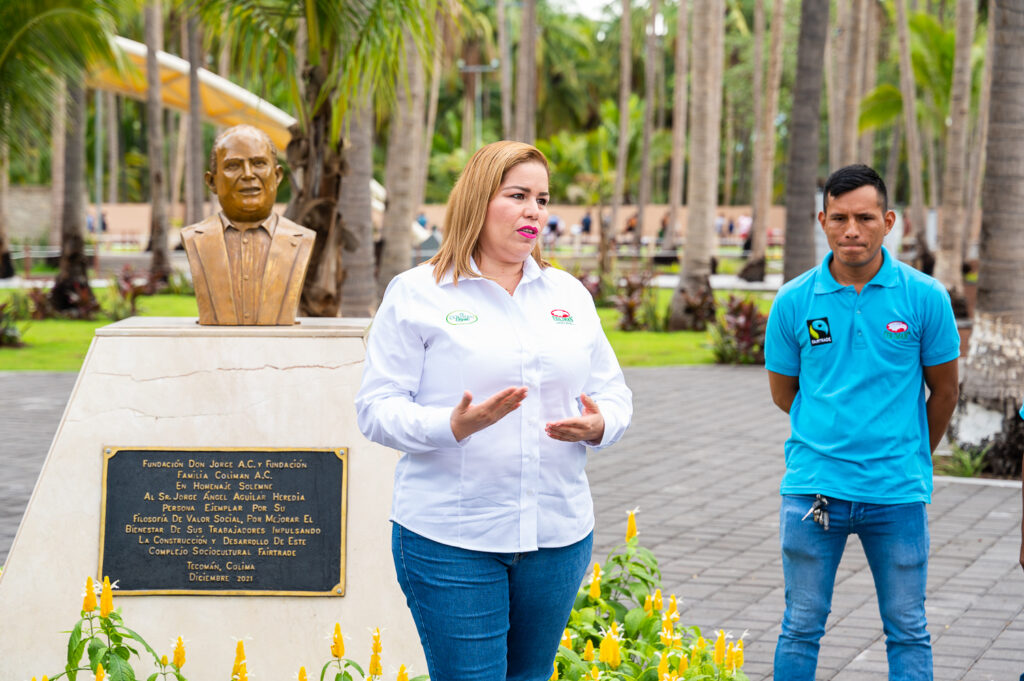 Seven years ago, the company Coliman Bananas was certified as Fairtrade, and since then, more than 20,000 people have been supported through educational, sports, cultural, and health programs implemented based on the Fair Trade vision. It was in 2017 when they decided to carry out the construction of the Sociocultural Complex, with the purpose of building an impact project, which promotes long-term social, sports and cultural coexistence, in favor of the workers, their families and surrounding communities..