FAIRTRADE PROMOTES THE PROGRESS OF SMALL-SCALE PRODUCERS IN A GLOBALISED WORLD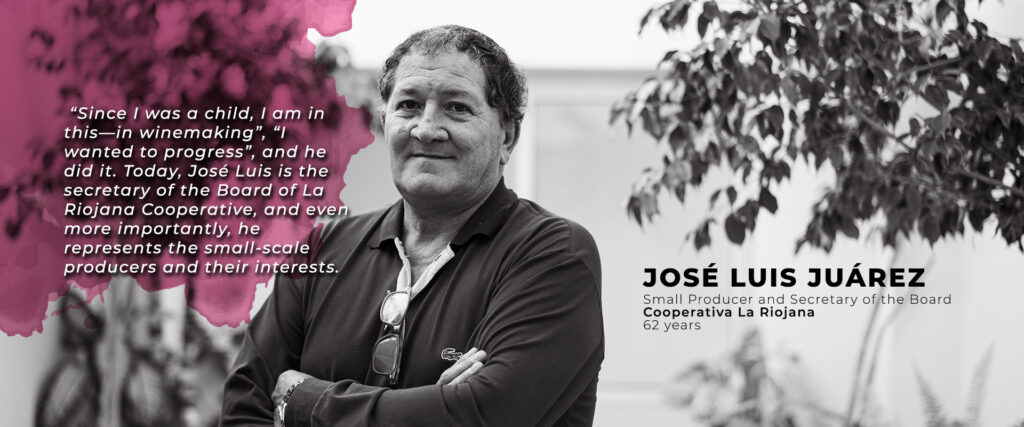 Chilecito, La Rioja (Argentina). "Since I was a child, I have been in this—in winemaking", "I wanted to progress", and he did it. Today, José Luis is the secretary of the Board of La Riojana Cooperative, and even more importantly, he represents the small-scale producers and their interests.
---
The father of José Luis, "el pocho", started from scratch, taking care of the estates of others for a small wage. Jose Luis followed him at the age of 11 years. "My father was my best friend". And although he encouraged his son to study, when the latter finished secondary school at 17, he was the only one of his six siblings to "stay by my father´s side fighting."
They kept growing, and el pocho joined what would later become La Riojana Cooperative: "the idea was to have something that was ours, without asking anyone for anything or being a bother", working the land honorably without being trampled underfoot. 

Today, being part of an executive committee where he looks out for the interests of these people is something Fairtrade is helping him to do. El Pocho would be proud, and, who knows, he might have joined the Fairtrade movement himself.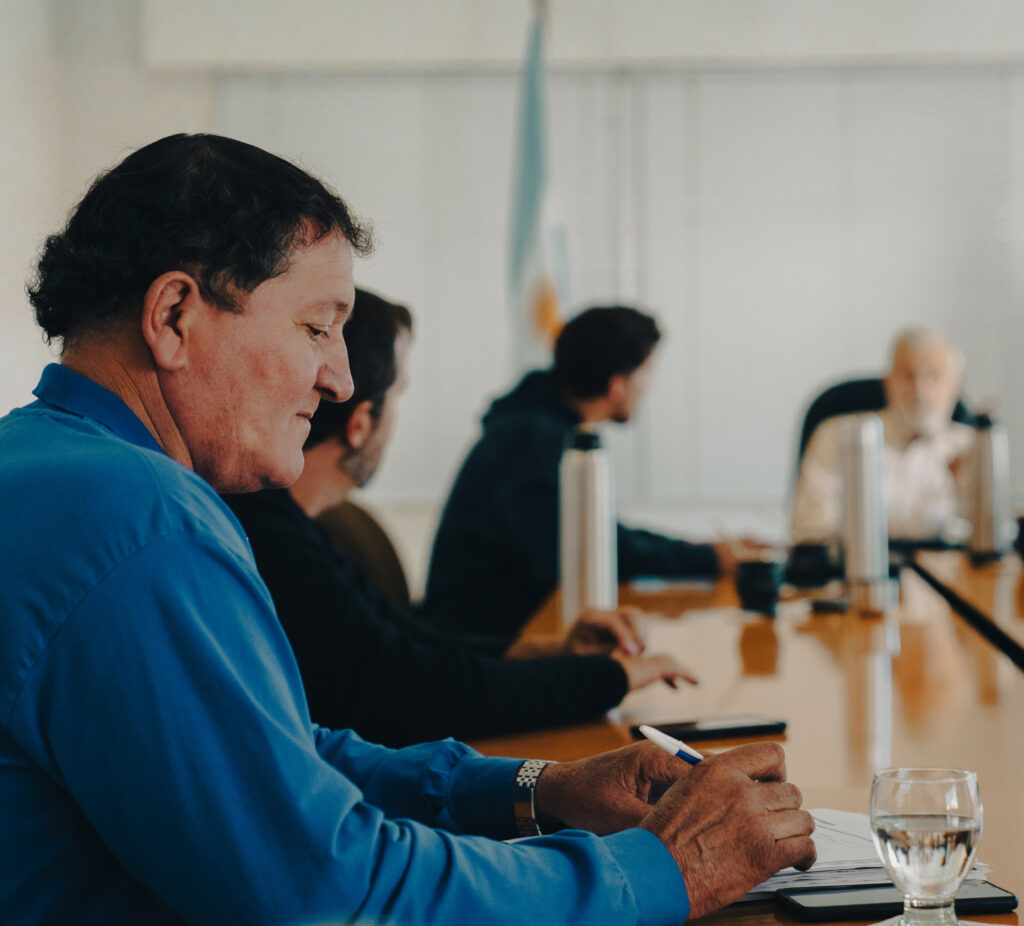 Next to his father, José Luis lived difficult harvests where, without hail insurance, one-year work could get lost in a few hours. While others, unable to pay the costs, left the land to survive, "we never stood still," and harvested alternative crops to subsist over until the following season. With the Fairtrade Premium[1], Jose Luis no longer has to worry about that as he now has hail insurance to cover the damages; in the past, this would have left them without a livelihood.
---
[1]The Fairtrade Premium is a sum of money that is paid in addition to the retail price of a Fairtrade certified bottle or grape. The money is then managed by the Premium Committee that is made up by a group of workers who have been elected democratically. In coordination with an Assembly composed of the company's employees, the Committee develops social projects for its communities.
---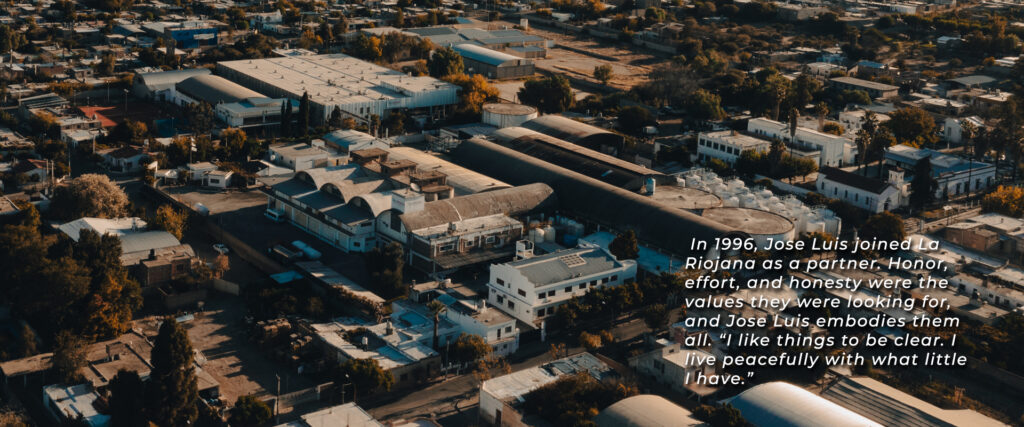 Today, with four hectares of vines, the house he built with his hands, and the shop where he sells the products from his orchard (a business venture he started with his late wife Graciela), he wants to keep on doing more for his colleagues/partners. How? By protecting their interests and ensuring that the percentage of the Fairtrade Premium allocated to support small-scale producers meets their needs. And who better than him to do the job? Jose Luis is well-aware that without La Riojana and the Fairtrade Premium, "we wouldn't be able to make a living out of it." He knows that without hail insurance, support for irrigation reconstructions, and the pump farm of the tractor fleet, many wouldn't be able to keep their vineyards afloat.
---
---
Purchasing wine from La Riojana means helping locals and not seeing more abandoned farms on the lands of the Famatina Valley. There, abandoned estates stand as testimony of the harshness of the region and the constant challenges small-scale wine producers must face in Argentina, where the wine production in Chilecito (La Rioja) only accounts for 1% of the country's total output.